David Selman
Certified, Licensed
Home Inspection
TREC License #10299
FHA / HUD # F537
Septic License #113423
Frisco Home Inspection Process
What To Expect

Our Frisco home inspection process is performed by a professional, certified, licensed, insured home inspector with the tools and experience to do it right. Selman Home inspection provides a complete and thorough home inspection using our defined process. Our home inspection process covers over 500 individual items.



What To Expect From Frisco Home Inspection



After the inspection is scheduled, our inspector will arrive cleanly dressed, in a professional vehicle prepared to begin the Frisco home inspection process. We will be on time and ready to answer any remaining questions you may have. Next, the inspector will provide you with a copy of the
Pre-Inspection Agreement
to ensure you understand our

Frisco

home inspection process. Then the technical portion of the home inspection process begins.

Our home inspection process utilizes a "three pass" methodology that helps insure our inspector doesn't miss anything. The inspector will make three passes around the exterior looking for and recording different items with each pass. Then, the roof covering is inspected for proper installation, age, debris and estimated remaining life. Next, we inspect the attic and the crawl spaces for structure, insulation, electrical and other items. Finally, the inspector will make three passes through the interior of the residence, again inspecting different items with each pass.

Once the technical review portion of the home inspection process is complete, the inspector will prepare the inspection report for delivery. If you are present during our home inspection process, the inspector will review the report with you to verbally clarify anything that you have questions about and may also offer suggestions about dealing with any negative findings. When needed, the inspector will recommend certified, licensed specialist for specific needs or property deficiencies.


Does A Frisco Home Inspection "Pass" or "Fail"?

Keep in mind that no home is perfect, not even a brand new house. Our inspector is a trained professionals in the home inspection process and evaluates each property against the Texas Standards of Practice and today's local building codes. We are not code enforcement and an inspection is not a pass or fail report. It is an evaluation or opinion of the property condition at the time of the report which simply identifies deficiencies. Report findings are useful in the buying and selling decisions and for understanding what action, if any, should be taken once a property is purchased.
Our professional Frisco home inspection process includes a great deal of educational information about the condition of the real estate and the following systems of a home:
Roof, vents, flashings and trim
Gutters and downspouts
Skylight, chimney and other roof penetrations
Decks, stoops, porches, walkways and railings
Eaves, soffit and fascia
Grading and drainage
Foundation and crawlspace
Water penetration and foundation movement
Heating systems
Cooling systems
Main water shut-off valves
Water heating system
Interior plumbing fixtures and faucets
Electrical service line and meter box
Main disconnect and service amperage
Electrical panels, breakers and fuses
Grounding and bonding
GFCIs and AFCIs
Fireplace damper door and hearth
Insulation and ventilation
Garage doors, safety sensors and openers
Appliances
And much more......
Our Frisco Home Inspection Process Covers These Structures:

Houses
Condos
Duplexes
Apartments (up to 4 units)
Manufactured Homes
Site Built Homes
Why Is A Frisco Home Inspection Process Important


A home inspection process is an important step in you real estate buying or selling decision making. Any identified deficiencies in today's building standards or the Texas Standards of Practice help sellers understand what should be in the disclosure document and helps the buyer understand the inspectors opinion of the properties condition. Why trust one of your largest financial investments to just anyone? Our

Frisco

home inspection process provides the expertise, tools, certifications, insurance and training to do the job right the first time. Our

Frisco

home inspection process demonstrates our dedication to, customer service, quality and delivering compete and thorough home inspections that reinforce and educate you about real estate decisions.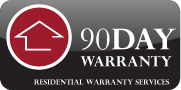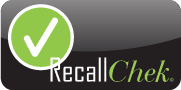 Special Offers
Smart Phone Site
Home Inspection Blog
Home Maintenance Guide
Pre-Inspection Agreement
Home Inspection Links